The Challenge
Jessups Solar Squad had an old and out of date website that did not connect with customers. They received an average of only one inquiry a month via the website. Solar and heating is a high value product so every lead is valuable, yet too many opportunities where being lost by this website. They asked Social Panda to help!.
The Strategy
A modern website designed for conversion (to direct visitors to request a free analysis) and increase web traffic though search engine optimisation (SEO).
Website design and development
Website support and maintenance
Search engine optimisation (SEO)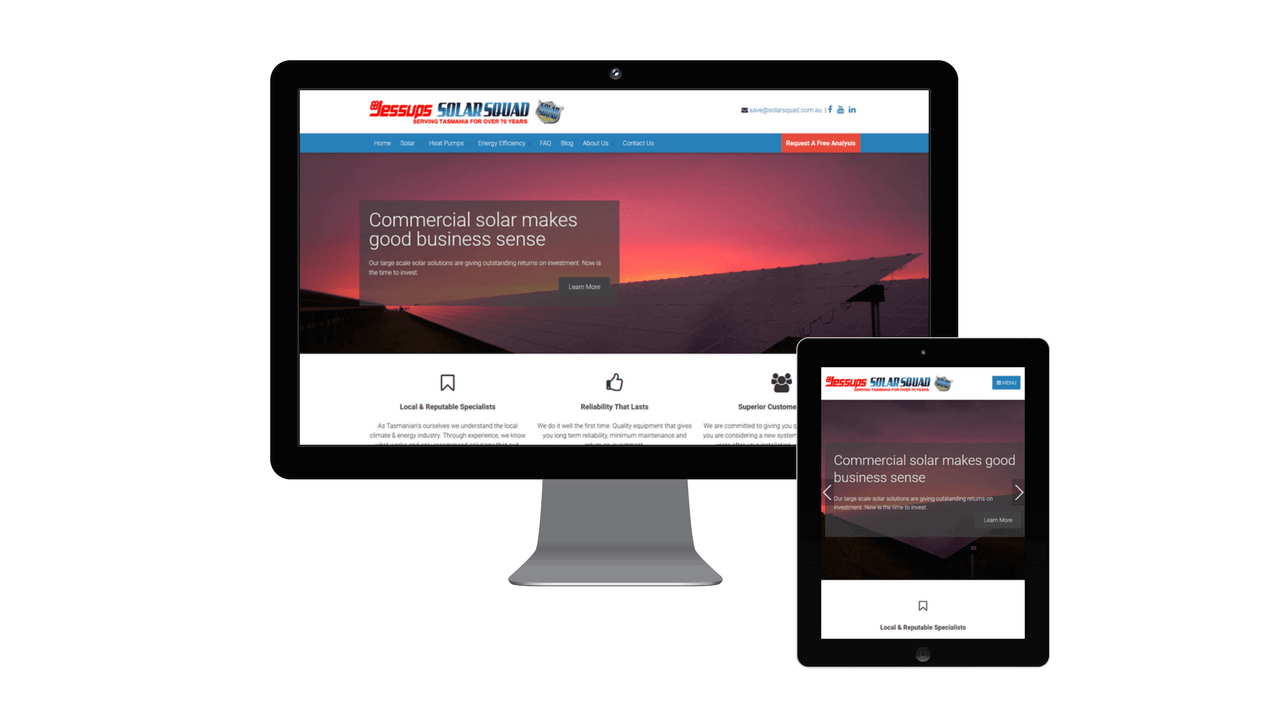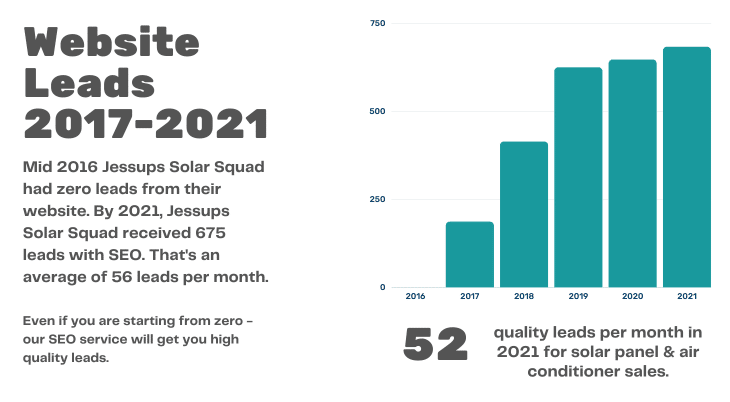 The Success
Delivery of a modern, attractive, mobile compatible website that projected a professional brand image
On the first page of Google for all keywords in the Launceston location
Increase from 0 requests per month to an average of 34 requests per month after the first year – Solar Squad are stoked with this massive return on investment and the results only get better from there!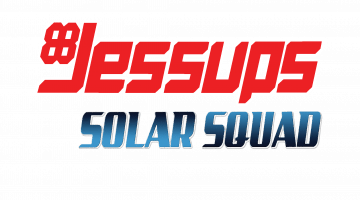 Highly Recommend To All – Except For My Opposition!
"I engaged Social Panda to increase the effectiveness of our website. Now I am rewarded with an exceptional website. People are contacting us through the website to give them quotes... I am still surprised at how many and they are on the increase. Obviously, I highly recommend Social Panda to all – except for my opposition!"
www.solarsquad.com.au
Get Results For Your Business
Boost your business! Our high return-on-investment SEO service is ideal for growing businesses to reach their full potential.
Don't have a website or in need of a website refresh? Get a fully SEO-optimised website designed that will get new customers contacting you.
Call Kelly to discuss your business and how we can boost your profit.