The Challenge
replace the old website with something that the business can rely on to increase their sales.
The Strategy
Redesign the outdated website to give the business a professional online presence. Improve all copywriting and graphics. Increase traffic on the website and gain quality leads.
Simple & effective design that presents their unique offering and pricing.
Provide specific information on each product.
Inspire customers to choose Best Off Road for their storage solution.
Guide customers to request a free quote.
The Success
Professional design and copywriting that appeals to clients.
High visibility on Google for all major search terms.
Consistently gains quality leads that convert to sales.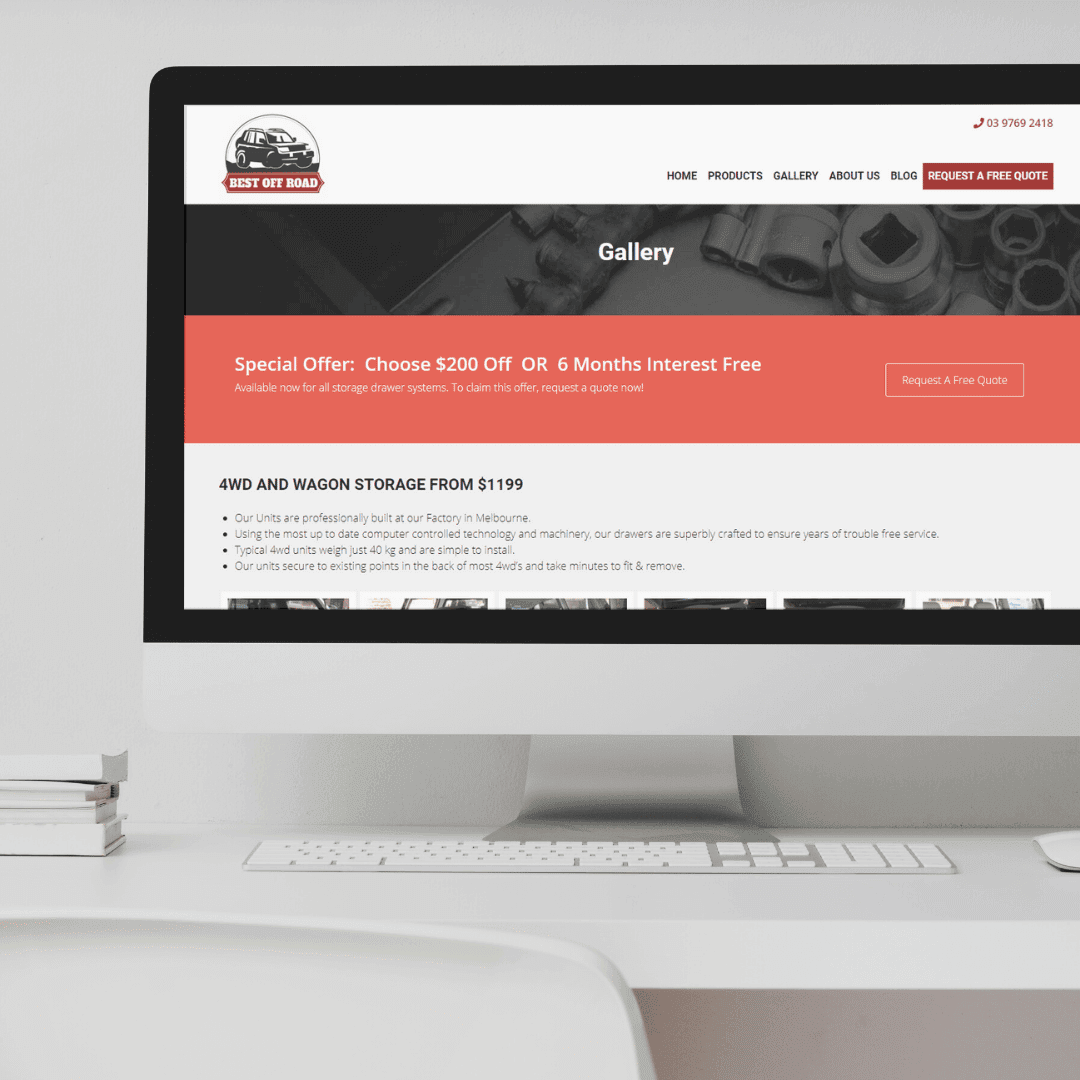 Get Results For Your Business
Boost your business! Our high return-on-investment SEO service is ideal for growing businesses to reach their full potential.
Don't have a website or in need of a website refresh? Get a fully SEO-optimised website designed that will get new customers contacting you.
Call Kelly to discuss your business and how we can boost your profit.