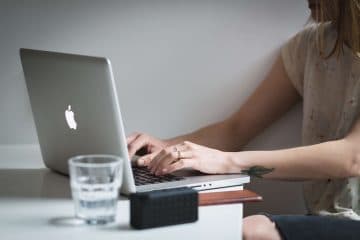 To set up your own website does not always require a large investment of money. However, a certain amount of time and effort is essential. From initial planning to writing great copy, and some more technical aspects such as setting up your SSL certificate.
However, getting noticed online in search engines is becoming more difficult. Without search ranking work, you will have a hard time getting noticed online.
Be aware that there is no way to fast track your website to a number one Google ranking. All search engine ranking work takes time. But there are essential strategies that we often tell our clients.  These will get you started with increasing your ranking:
1. Identify Your Essential Keyword Phrases
This refers to the words you think people use in search engines to find your website. Although essential, you need to exercise a certain degree of caution and avoid overdoing it. Putting too many keywords in the mix is bound to make the content sound unnatural. The key is to be conversational in your writing and make sure all the information flows seamlessly.
As far as the amount of words for each page is concerned, 300 words per page is the minimum.
2. Have One Web Page for Each of Your Services
People like reading clear, precise and actionable content. Don't keep your subject narrow. Just stick to one subject per page.
However interesting it might be, a long page of written content is bound to lose the attention of even the most dedicated readers.
In addition to being helpful to readers, you will have an opportunity to rank in search engines for each service.
3. Be Sure to Name Your Page
You need to give each of your pages a descriptive name. Keyword phrases also need to be used in the title. The catchier the title, the higher chances there are of more people clicking on it.
4. Specify The Metadata
This refers to the space between the <head> tags to insert relevant information about the contents of your page. The two most important aspects to remember are
Title Metadata
Description Metadata
5. Pay Close Attention to Links
Links from other websites are used to determine your page ranking in Google.  It is very important for your SEO that you have links to your website at every opportunity.
Links within web pages can be used as a clever way to highlight and emphasize certain keywords. The more links the merrier, but they all need to be relevant and be driven by what information your visitors need.
There are no easy shortcuts when it comes to ranking a website, following the above tips will help your website rise above the competition, gradually.
For more specific advice on increasing your website's google ranking, we offer a free SEO review.  Claim yours today to see what it will take to get your website ranking.